By tongkatali.org
Updated May 19, 2023
Love addresses two kinds of human needs, sexual needs and emotional needs.
Contrary to traditional perceptions, sex isn't part of love. Rather, love (romantic love) is a subset of sex, even a form of sex, in evolution and human psychology.
Romantic love can substitute for the fulfillment of sexual needs for many people who are handicapped in a pursuit of sexual excitement or sexual satisfaction. Handicaps may be physical (health-related, attractiveness-related, age-related), social (repressive morals, harsh legal frames, no courting opportunities), or even economic (insufficient logistics).
On the other hand, the fulfillment of sexual needs can be tremendously enriched if emotional needs are satisfied, or at least addressed, as well.
This applies to females and males, but for females, the interrelationship is more pronounced. There is a common pattern whereby a female grants a male the satisfaction of sexual needs because the male satisfies the emotional needs of the female, for example, if he can convince her that he really loves her. However, in such a setting, the sexual market value of the male suitor ought to be not much lower than the sexual market value of the female.
Love is many things. It also is a sweet illusion. Of course, love is real, just like nightmares. People function superior to others if they are not just immersed in love, but also stay in control. Knowledge about the mechanisms of love gives a person considerable leverage when being involved with others.
Love as neuromolecular constellation
Easy technique for engineering love
Engineering love (Initial Draft)
References:
Characteristics of Sexually Healthy Adults,Minnesota Department of Health, https://www.health.state.mn.us/people/sexualhealth/characteristics.html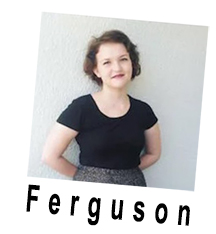 Ferguson, Sian (2019), Is Sex Important in a Relationship? 12 Things to Consider, HealthLine, https://www.healthline.com/health/healthy-sex/is-sex-important-in-a-relationship
Ing, Steven (2020). Sexual Needs, Psychology Today, https://www.psychologytoday.com/intl/blog/sexual-futurist/202004/sexual-needs
Love, Dictionary.com, https://www.dictionary.com/browse/love
Romantic Love, Psychology, http://psychology.iresearchnet.com/social-psychology/interpersonal-relationships/romantic-love/
Vowels, Laura M.; Roos, Carla A.; Mehuli?, Jasmina; O'Dean, Siobhan M. ; Sánchez-Hernández, M. Dolores (2022), What Does It Mean to Be Responsive to a Partner's Sexual Needs? Toward a Definition of Sexual Need Responsiveness, Archives of Sexual Behavior, volume 51, pages 3735–3747 https://link.springer.com/article/10.1007/s10508-022-02432-2
Women's sexual health: Talking about your sexual needs, (2022), Middlesex Health, https://middlesexhealth.org/learning-center/articles/women-s-sexual-health-talking-about-your-sexual-needs