We ship to every country and territory on earth, and accept payments from anywhere, through banks, PayPal and similar services. Please write to us through the email address in the header for possible discounts, and the most economical shipping and payment options.

Free Double Quantity
Here's the deal: We make a retail profit on your purchases only until you ordered our regular products directly from us through tongkatali.org for 1000 US dollars. After that, we consider you a wholesale buyer. Then, as a wholesale buyer, you get free double quantity on any item you buy through tongkatali.org.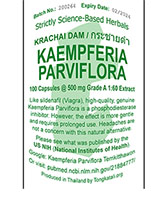 Kaempferia Parviflora Grade A 1:60 Extract
Capsules @ 500mg
100 - 139 USD
200 - 250 USD
400 - 450.30 USD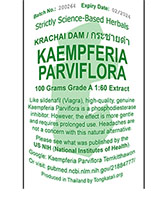 Kaempferia Parviflora Grade A 1:60 Extract
Grams
100 - 165 USD
200 - 297 USD
400 - 534.60 USD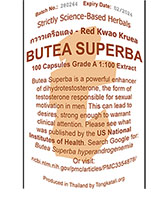 Butea Superba Grade A 1:100 Extract
Capsules @ 400mg
100 - 96 USD
200 - 155.40 USD
400 - 213.80 USD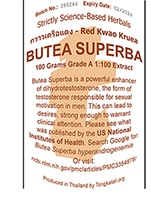 Butea Superba Grade A 1:100 Extract
Grams
100 - 105 USD
200 - 135 USD
400 - 243 USD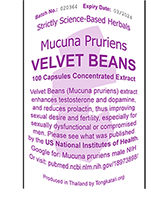 Velvet Beans Grade A 1:10 Extract
Capsules @ 600mg
100 - 129 USD
200 - 178.20 USD
400 - 320.70 USD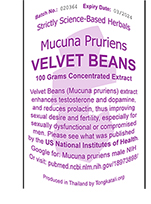 Velvet Beans Grade A 1:10 Extract
Grams
100 - 105 USD
200 - 135 USD
400 - 243 USD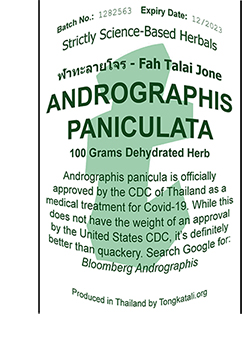 Andrographis Paniculata Grade A 1:20 Extract
Grams
100 - 105 USD
200 - 135 USD
400 - 243 USD
TONGKATALI.ORG - Medan - North Sumatra - Indonesia