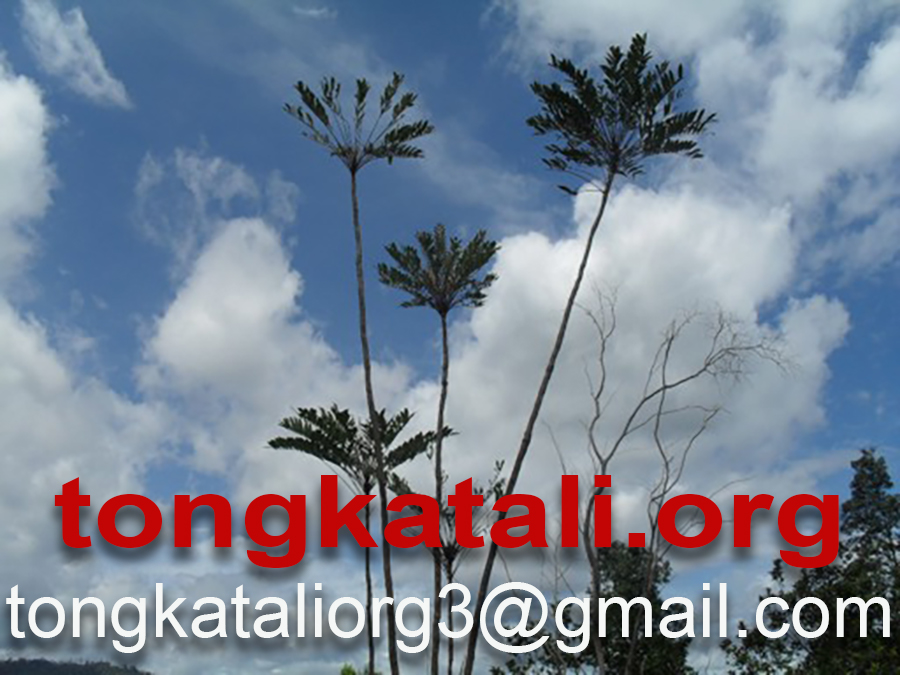 Articles about Black Ginger (Kaempferia Parviflora)
Videos about Black Ginger (Kaempferia Parviflora)
Black Ginger (Kaempferia Parviflora)
Orders can be placed by writing to the email address below - in any language. We will reply with payment information. Reason for this policy: depending on the Covid situation in various countries, or whether political sanctions have been imposed, there may or may not be postal services. We ship to all countries that do have a postal connection with Southeast Asia at the time an order is placed. Furthermore, for some countries, we will have to use discreet packaging, a matter which we further explain when you write to us to place an order.


Shipping charge for orders below 100 US dollars placed with us directly: 25 US dollars
Shipping is free for orders placed with us directly valued 100 US dollars or higher
Free double quantity if you have purchased our products directly from us in a value of at least 1000 US dollars.
Minimum order for free double quantity: 300 US dollars
Black Ginger (Kaempferia Parviflora) Fermented Micronized Thai Grade AA 1:60 Extract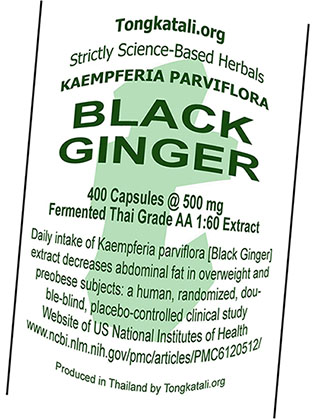 400 Capsules @ 500 mg, 240 US dollars


Black Ginger (Kaempferia Parviflora) Thai Grade AA 1:60 Extract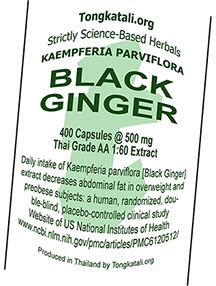 400 Capsules @ 500 mg, 220 US dollars