By Serge Kreutz, 2021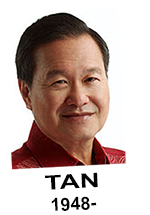 According to rumors cited by Singaporean presidential candidate Tan Kin Lian, Tongkat Ali is the secret elexir of youth of Malaysia's foremost politician Dr. Mahathir (a physician, by the way).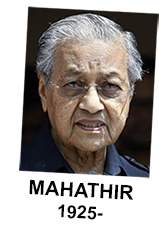 Hey, that guy is 96 years old by now (2021), and he was elected again as the country's prime minister in 2018, at age 93. He will probably die eventually, but as of this time, he is in better shape than many Americans half his age, physically, mentally, and intellectually.
Among Mahathir's non-political achievements are 7 children with his wife Siti Hasmah Mohamad Ali.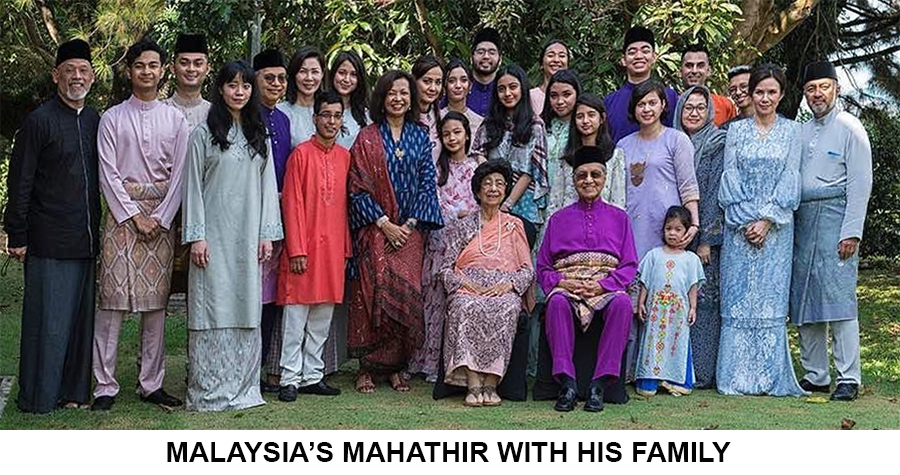 Different politicians, different elexirs.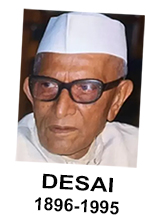 The former old-age, 1977-1979 Indian prime minister Morarji Ranchhodji Desai, who reached age 99 adhered to the practice of drinking one's own urine, which he promoted as "the water of life". I take Mahathir's Tongkat Ali, thank you.
Mahatma Gandhi could have been a candidate for oldest active politician, but he was assassinated at age 78.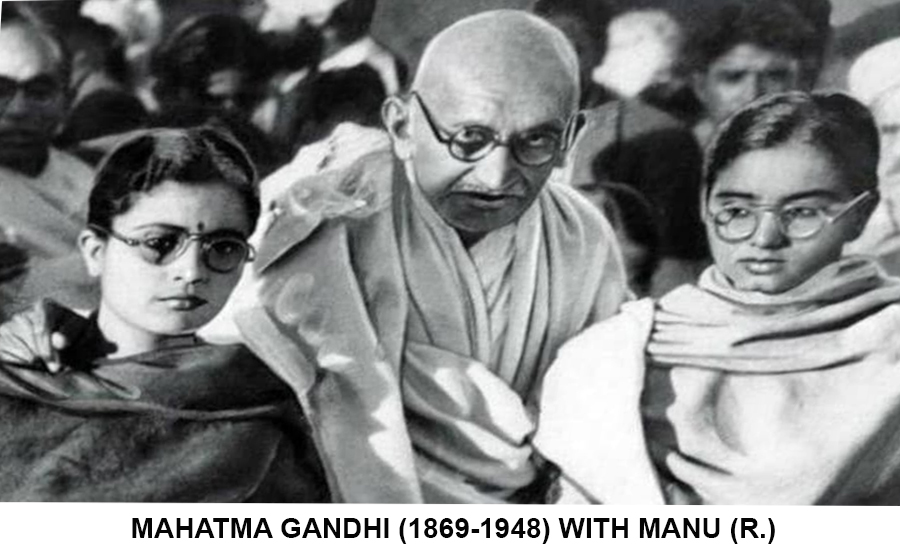 Gandhi's recipe for a long life: brahmacharya (chastity).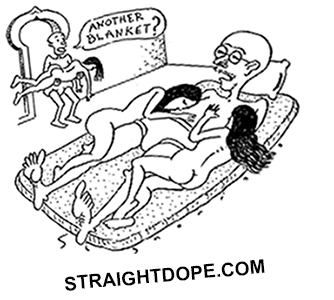 Gandhi, married to Kasturba since he was 15 and she was 14, vowed celibacy at age 36. To test his moral strength, he adopted the habit of sleeping naked with young women (also naked). Gandhi's idea of succes: NOT having an erection. His routine became publicly known when he was 77, and still practiced it... with his grandniece, Manu who had grown up to the age of 19 by that time.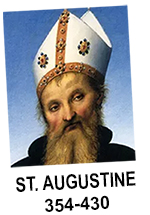 Well, in pre-Viagra times, to present one's incapacity as ethical superiority, was one option to salvage one's ego. Example: Saint Augustine of Hippo.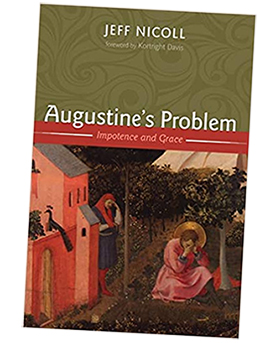 There is a book on the topic. From the jacket blurb: "Augustine's Problem provides a new approach to St. Augustine's life and doctrine, hypothesizing that his problem was not sexual addiction but sexual impotence. For Augustine, the problem with sex was not the seductive nature of women, but the unpredictability of desire, which can induce an unwanted erection or fail to provide one when even the mind would choose to have sex."
TONGKATALI.ORG - Medan - North Sumatra - Indonesia