By Serge Kreutz, 2021

Just asking is already a blasphemy.
The Huffington Post, a liberal, Pulitzer Prize-winning Internet publication, in its edition of December 6, 2017 listed this in first place in a list of the advantages of being a woman: "You're unlikely to be conscripted. In war, you're collateral damage at worst. No one is going to command you to risk your life capturing a clod of dirt." [Source]
According to the United States Census Bureau (census.gov), 405,399 Americans died in World War II. Of these, 291,557 were deaths in battle. According to the standard reference on war casualties, Micheal Clodfelter's 2002 Warfare and Armed Conflicts: A Statistical Reference, 543 American died in war-related events, including 16 in battle (1 woman per 18,222 men).
The feminist narrative is that this serves men right. Anyway, men start wars, not women. Why should women get involved. Nice point... except that it's wrong.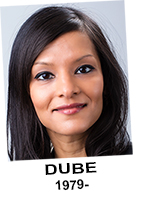 University of Chicago Professor Oeindrila Dube conducted a scientific study into the question whether rule by queens or kings was statistically more peaceful. The conclusion: A common perspective posits that women are less violent than men and therefore that states led by women will be more peaceful than states led by men. We examine the effect of female rule on conflict historically, focusing on Europe over 1480–1913. Our analysis examines how states fared in conflict engagement under female rulers, which is conceptually distinct from the question of whether women, as individuals, are less violent than men. We exploit the gender of the firstborn and the presence of a sister in the previous reign as instruments for whether queens come to power. We find that queenly reigns engaged more in interstate wars, relative to kingly reigns. Queens were also more likely to gain territory over the course of their reigns but did not experience greater internal instability. Notably, queens engaged more in wars in which their polity was the aggressor. [Full text]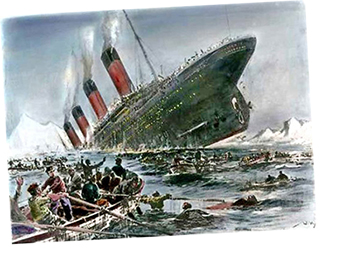 When the Titanic, with 2224 people on board, sank on 15 April 1912, only 20 percent of the men survived, but 74 percent of the women. When the 20 lifeboats were lowered, the command from Captain Edward Smith (who perished with his commission) was to save women and children. Second Officer Charles Lightoller didn't let men board lifeboats even when there were empty seats. First Officer William Murdoch shot two men who defied the order of women and children first, and then committed suicide.
Clearly, when the going gets tough, gallantry is expected from men to the point of sacrificing their lives. XX chromosomes clearly can be an edge.
Another female advantage is the possibility to move up through sexual relationships.
Evita Perón was born in poverty as the youngest of 5 children to a mistress of a landowner in the Argentine Pampas (plains). At age 15, she traveled to the capital Buenos Aires with the intention to become a movie star. She earned her livelihood by working as a model and appearing in B movies and radio shows. At a charity concert in 1944, Evita, then 24, met the 48-year-old upper-class military officer Juan Perón, and became his mistress. They married the next year. Juan Perón participated in a military coup and was elected Argentine president from 1946 to 1953. Evita became a very popular first lady.
In a 1996 Hollywood production, Evita was played by Madonna. In the Chicago Tribune, an Argentine interviewee objected to Peron's portrayal as a woman who slept her way to power: "Eva Peron may have had some relationships, but in Hollywood there's nobody who didn't go to bed to get where they are." Chicago Tribune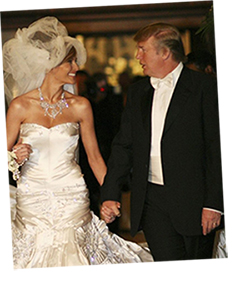 The Slovenian model Melania Knauss moved up the social ladder in 2005 when, at age 34, she married real estate developer and TV host Donald Trump (then 59). Among the politicians present at the wedding were Arnold Schwarzenegger, then Governor of California, and Bill and Hillary Clinton. A few years later, when running for president, Trump promoted the idea of having Hillary Clinton jailed.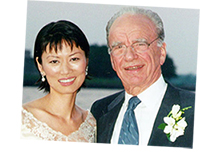 In 1999, Wendi Deng, born in China with the given name "Cultural Revolution", climbed by marrying media magnate Rupert Murdoch, 37 years her senior. Prior to this, Wendi Deng had already been cherry-picking. She arrived in the US at age 19 on a student visa sponsored by the American couple Jake and Joyce Cherry.
This is a quote from an interview of Vogue magazine with Wendi Cheng: "I started to meet people who had relatives in Hong Kong and America," she says. "And in China, at that time, the idea of getting out and going to America was the stuff of dreams." It was one of these meetings that introduced her to an American family called the Cherrys - Jake, his wife Joyce, and their young children. Joyce taught her English and they soon became close, so much so that when Joyce and the children returned to the USA, Jake suggested they sponsor the teenaged Wendi to study at California State University. Wendi arrived in Los Angeles and moved in with the family. Not long after, Joyce discovered her former pupil was having an affair with her husband. The Cherrys divorced, and Wendi and Jake married. The marriage lasted four months, and Wendi got a Green Card. When I ask Deng to confirm that this story is accurate, she replies only: "Yep." The Vogue Interview: Wendi Deng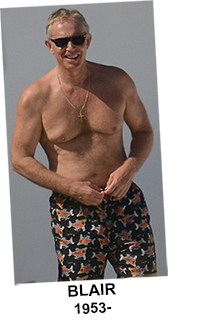 From the same Vogue coverage of 2013: "The revelation that Tony Blair [Prime Minister of the United Kingdom from 1997 to 2007] is godfather to one of their [Rupert Murdoch / Wendi Deng] daughters made headlines around the world. This weekend Deng's relationship with the former Prime Minister became the subject of scrutiny once again, as The Mail on Sunday reported that Murdoch is no longer talking to Blair over allegations that the politician met with Deng on a number of occasions without the media mogul's knowledge."
According to Vanity Fair, Wendi Deng had a lot of good things to say about Tony Blair: "Oh, shit, oh, shit... Whatever why I'm so so missing Tony. Because he is so so charming and his clothes are so good. He has such good body and he has really really good legs Butt . . . And he is slim tall and good skin. Pierce blue eyes which I love. Love his eyes. Also I love his power on the stage . . . and what else and what else and what else . . . " Vanity Fair: Seduced and Abandoned
On the opposite site of the spectrum, politically correct Western society in the Third Millennium will accept any kind of radical feminism without imposing sanctions.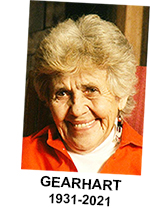 In 1981, lesbian author Sally Miller Gearhart wrote and published The Future – If There Is One – Is Female. In this publication, she advocated "that the proportion of men must be reduced to and maintained at approximately 10 percent of the human race." Sally Miller Gearhart
The piece WASN'T written as a satire. She meant it, and the proposal has been discussed in all seriousness in feminist circles. Gearhart was employed as a university professor. She wasn't dismissed or reprimanded, and died a feminist hero.