Our products on Amazon USA
We stock numerous products on Amazon.com. The advantage for the buyer: fast delivery within the US.
However, on typical searches, Amazon only lists a portion of our products.
The links below go to all our products on Amazon. The products are billed and delivered by Amazon.com.
To select an item, please just click on it. This will take you to Amazon, where you may add it to your shopping cart the same way as for anything you purchase on the platform.

TONGKAT ALI CAPSULES


Tongkat Ali Indonesian Grade A 1:200 Extract
100 Capsules of 300 mg
Price: $77.90
amazon.com/dp/B085LHV8FY
Product details

***
Traditionally Processed Indonesian 1:200 Grade A Tongkat Ali Dark Extract (this is the highest quality we produce)
100 Capsules of 300 mg
Price: $116.95
amazon.com/dp/B08HMZDS8V
Product details

***
Tongkat Ali Indonesian 1:200 Extract
50 Capsules of 300 mg
Price: $12.90
amazon.com/dp/B0946VFGM7
Product details

***

Tongkat Ali Indonesian 1:200 Extract
40 Capsules of 300 mg
Price: $9.45
amazon.com/dp/B0946VMVGV
Product details

***

Tongkat Ali Indonesian Grade A 1:200 Root Extract, Unchanged Since 1998
120 Capsules of 300 mg
Price: $92.25
amazon.com/dp/B09767LFP4
Product details

***
Tongkat Ali Indonesian Grade A 1:200 Root Extract, Unchanged Since 1998
70 Capsules of 300 mg
Price: $63.00
amazon.com/dp/B09765C39G
Product details

***

Tongkat Ali Thai 1:100 Extract
60 Capsules of@ 300 mg
Price: $9.50
amazon.com/dp/B082S1M9ZK
Product details

***
Tongkat Ali Indonesian Grade A 1:200 Root Extract, Unchanged Since 1998
180 Capsules of 300 mg
Price: $129.15
amazon.com/dp/B09767377L
Product details

***
Tongkat Ali Indonesian 1:200 Extract
40 Capsules @ 600 mg
Price: $22.25
amazon.com/dp/B096G34Q1W
Product details

***
Tongkat Ali Indonesian 1:200 Extract
175 Capsules @ 600 mg
Price: $62.95
amazon.com/dp/B096FYG3TH
Product details

***
Tongkat Ali Indonesian 1:200 Extract
100 Capsules @ 600 mg
Price: $39.00
amazon.com/dp/B096FY6FG6
Product details

***
Tongkat Ali Indonesian 1:200 Extract
80 Capsules @ 600 mg
Price: $34.60
amazon.com/dp/B097MD9Q5S

***
Tongkat Ali Indonesian 1:200 Extract
600 mg x 50 caps
Price: $24.95
amazon.com/dp/B097MDYQ5D

***

Longjack, Indonesian Grade A 1:200 Extract
170 Capsules of 300 mg
Price: $122.95
amazon.com/dp/B095H959L8

***
Tongkat Ali Indonesian 1:200 Extract
600 mg x 160 caps
Price: $58.40
amazon.com/dp/B097MDD4D4

***

Longjack, Indonesian Grade A 1:200 Extract
120 Capsules of 300 mg
Price: $92.25
amazon.com/dp/B095H9X2WM
Product details

***

Tongkat Ali Instant Orgasmic Kick, Indonesian 1:200 Root & Bark Extract
20 Capsules of 450 mg
Price: $23.95
amazon.com/dp/B0842GD361

***

Tongkat Ali Indonesian Grade A Dark Indonesian 1:200 Root Extract, Unchanged Since 1998
170 Capsules of 300 mg
Price: $184.40
amazon.com/dp/B097L4GX4L
Product details


Currently being relocated to another fulfillment center


Tongkat Ali Instant Orgasmic Kick, Indonesian 1:200 Root & Bark Extract
30 Capsules of 450 mg
Price: $41.95
amazon.com/dp/B09M2PMKMP

***
Tongkat Ali Indonesian 1:200 Extract
320 caps 600 mg
Price: $84.40
amazon.com/dp/B096FZYMCC
Product details

***

Tongkat Ali Indonesian 1:200 Extract
100 Capsules of 300 mg
Price: $27.90
amazon.com/dp/B091NF5FSL
Product details

***

Tongkat Ali Indonesian 1:200 Extract
180 Capsules of 300 mg
Price: $47.15
amazon.com/dp/B091MY5VT8
Product details

***
Tongkat Ali Indonesian Grade A 1:200 Extract
100 Capsules of 300 mg
Price: $77.90
amazon.com/dp/B091NJL4RN
Product details

***

Tongkat Ali Indonesian Grade A 1:200 Extract
100 Capsules of 300 mg
Price: $79.20
amazon.com/dp/B08XM36FW9
Product details

***

Longjack, Indonesian Grade A 1:200 Extract
100 Capsules of 300 mg
Price: $77.90
amazon.com/dp/B095J3THBN
Product details

***

Tongkat Ali Indonesian Grade A 1:200 Extract
180 Capsules of 300 mg
Price: $92.25
amazon.com/dp/B091NHYJ7D
Product details

***

Tongkat Ali Indonesian 1:200 Extract
330 Capsules of 300 mg
Price: $83.25
amazon.com/dp/B091NFJCLF
Product details

***
Tongkat Ali Grade A Indonesian 1:200 Extract
170 Capsules of 300 mg
Price: $122.95
amazon.com/dp/B08RW9G9YV
Product details

***

Tongkat Ali, Indonesian 1:200 Extract
130 Capsules @ 300 mg
Price: $34.95
amazon.com/dp/B0946RRNQ8
Product details

***
Tongkat Ali Indonesian 1:200 Extract
60 Capsules of 300 mg
Price: $18.25
amazon.com/dp/B091MXR6DM
Product details

***
Tongkat Ali Indonesian 1:200 Extract
60 Capsules of 300 mg
Price: $18.25
amazon.com/dp/B091NG4FQ8
Product details

***
Tongkat Ali Indonesian 1:200 Extract
60 Capsules @ 600 mg
Price: $26.10
amazon.com/dp/B096FZMX3S
Product details

TONGKAT ALI EXTRACT POWDERS


Tongkat Ali Genuine Indonesian Root Powder
45 Grams
Price: $9.45
amazon.com/dp/B091V23KFL
Product details

***

Tongkat Ali Indonesian Grade A 1:50 Extract
40 Grams
Price: $13.50
amazon.com/dp/B082VY41ZZ
Product details

***

Tongkat Ali Indonesian Standard 1:50 Extract
50 Grams
Price: $9.50
amazon.com/dp/B0842RDHX7
Product details

***

Tongkat Ali Indonesian Grade A 1:50 Extract
50 Grams
Price: $19.50
amazon.com/dp/B082DH9F9T
Product details

***

Tongkat Ali Thai 1:100 Extract
8 oz (227 Grams)
Price: $52.00
amazon.com/dp/B07ZMCCT45
Product details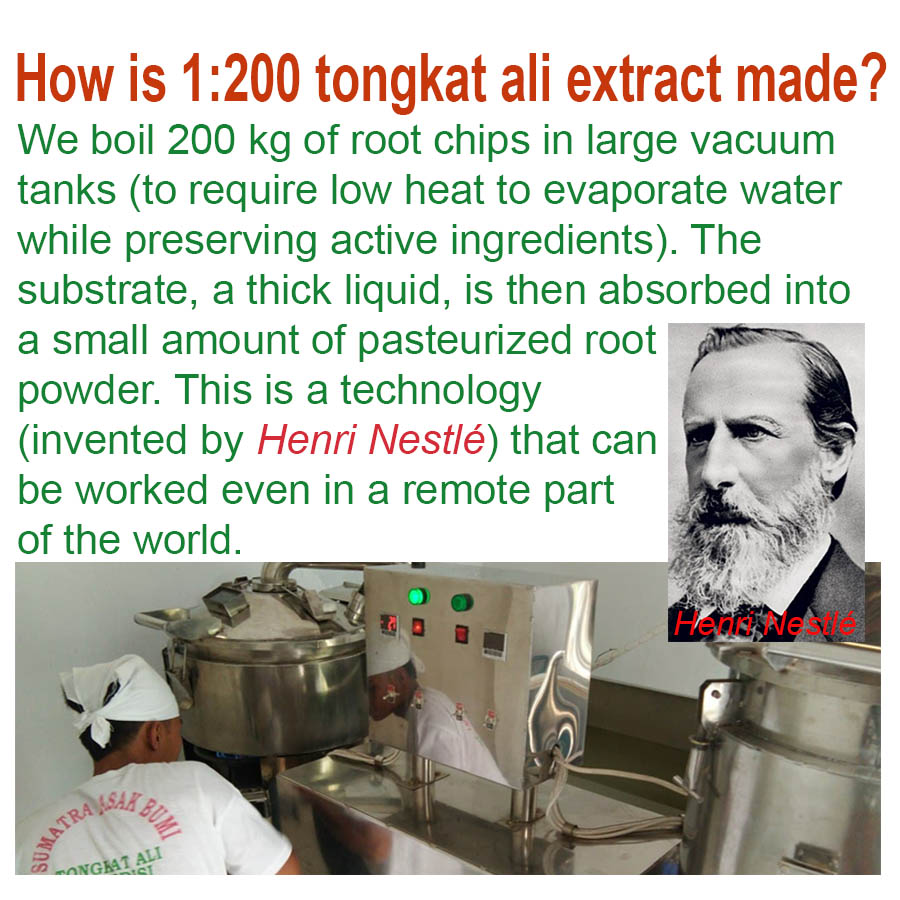 KAEMPFERIA PARVIFLORA CAPSULES


Kaempferia Parviflora, Krachai Dam, Black Ginger Grade A Extract
100 Capsules @ 500 mg
Price: $19.95
amazon.com/dp/B084GR7NGR
Product details

***
Kaempferia Parviflora, Krachai Dam, Black Ginger Grade A Extract
60 Capsules @ 500 mg
Price: $19.50
amazon.com/dp/B084GRPMZR
Product details

***
Krachai Dum 1:60 Extract
100 Capsules @ 500 mg
Price: $39.00
amazon.com/dp/B082VZR8WD
Product details

***
Kaempferia Parviflora (Krachai Dam, Black Ginger) Grade A 1:60 Extract
400 Capsules @ 500 mg
Price: $99.00
amazon.com/dp/B084GRF5QY
Product details

***

Kaempferia Parviflora Grade A 1:60 Extract
80 Capsules @ 500 mg
Price: $24.50
amazon.com/dp/B085GCTZY2
Product details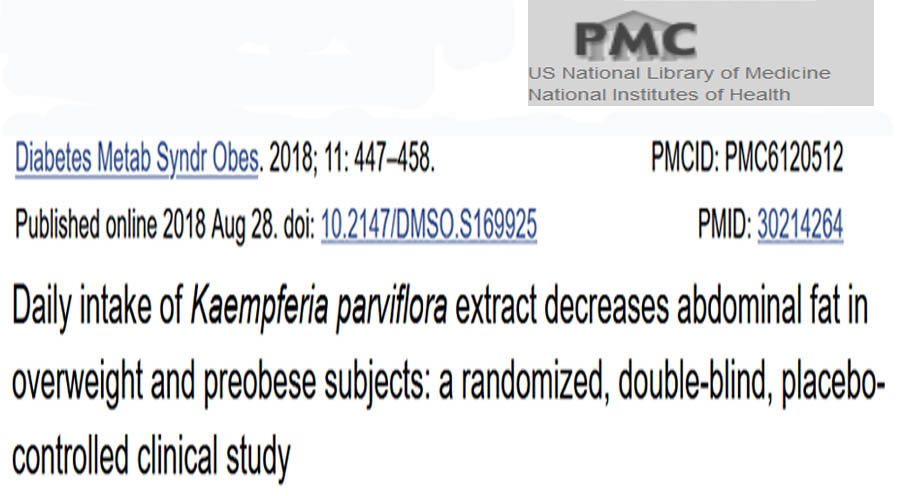 KAEMPFERIA PARVIFLORA EXTRACT POWDERS


Kaempferia Parviflora, Krachai Dam, Black Ginger Grade A 1:60 Extract
450 Grams
Price: $144.00
amazon.com/dp/B07VSGX41N
Product details

***

Kaempferia Parviflora, Krachai Dam, Black Ginger Grade A 1:60 Extract
500 Grams
Price: $149.00
amazon.com/dp/B07KMY1SSV
Product details

BUTEA SUPERBA EXTRACT POWDERS


Butea Superba 1:100 Extract
50 Grams
Price: $24.50
amazon.com/dp/B08239QG42
Product details

VELVET BEANS


Mucuna Pruriens (Velvet Beans, Kapikachhu)
60 Capsules @ 600 mg
Price: $9.90
amazon.com/dp/B091T1RFGK
Product details

***

Velvet Beans Extract 1:10
60 Capsules @ 600 mg
Price: $14.50
amazon.com/dp/B082RZRSDB
Product details

***

Velvet Beans Extract 1:10
100 Capsules @ 600 mg
Price: $19.50
amazon.com/dp/B082W18QMQ
Product details






BLENDS


Tongkat Ali 1:200 - Fenugreek 1:100
100 Capsules
Price: $16.90
amazon.com/dp/B091NMMC2Y
Product details

***

Tongkat Ali 1:200 - Maca 1:10 - Fenugreek 1:100
100 Capsules
Price: $16.90
amazon.com/dp/B091NN9PR4
Product details

***

Curcuma Longa / Piper Nigrum Extract
350 Grams
Price: $19.50
amazon.com/dp/B0863FPC6P
Product details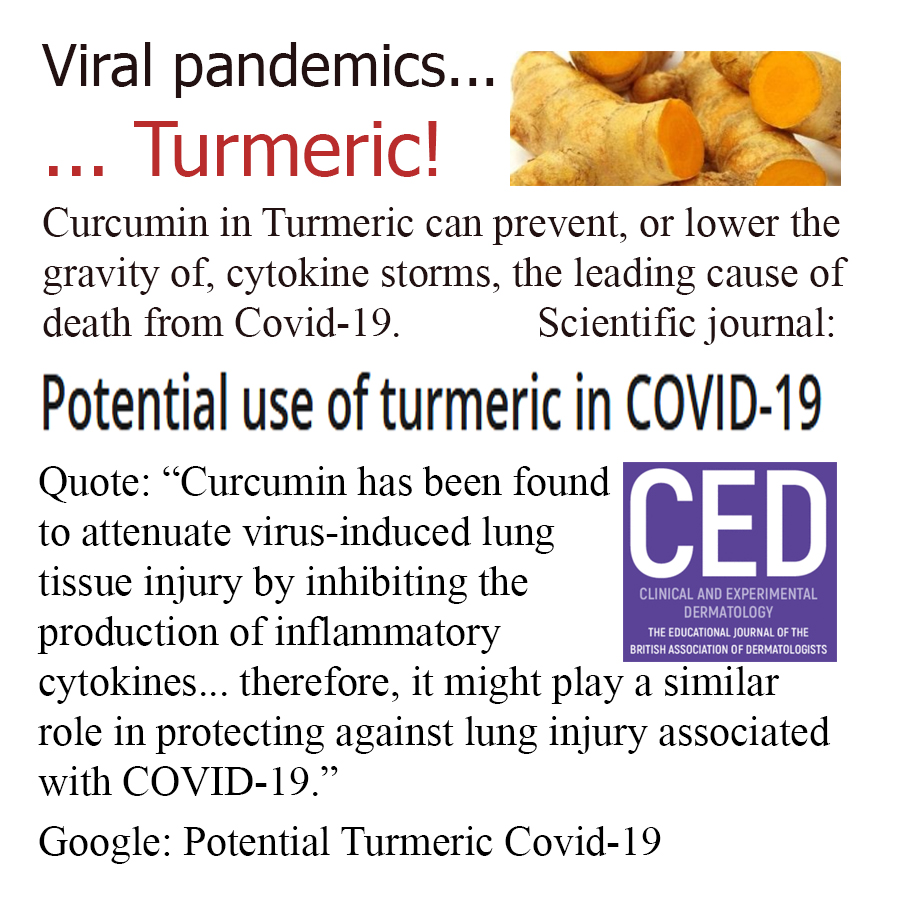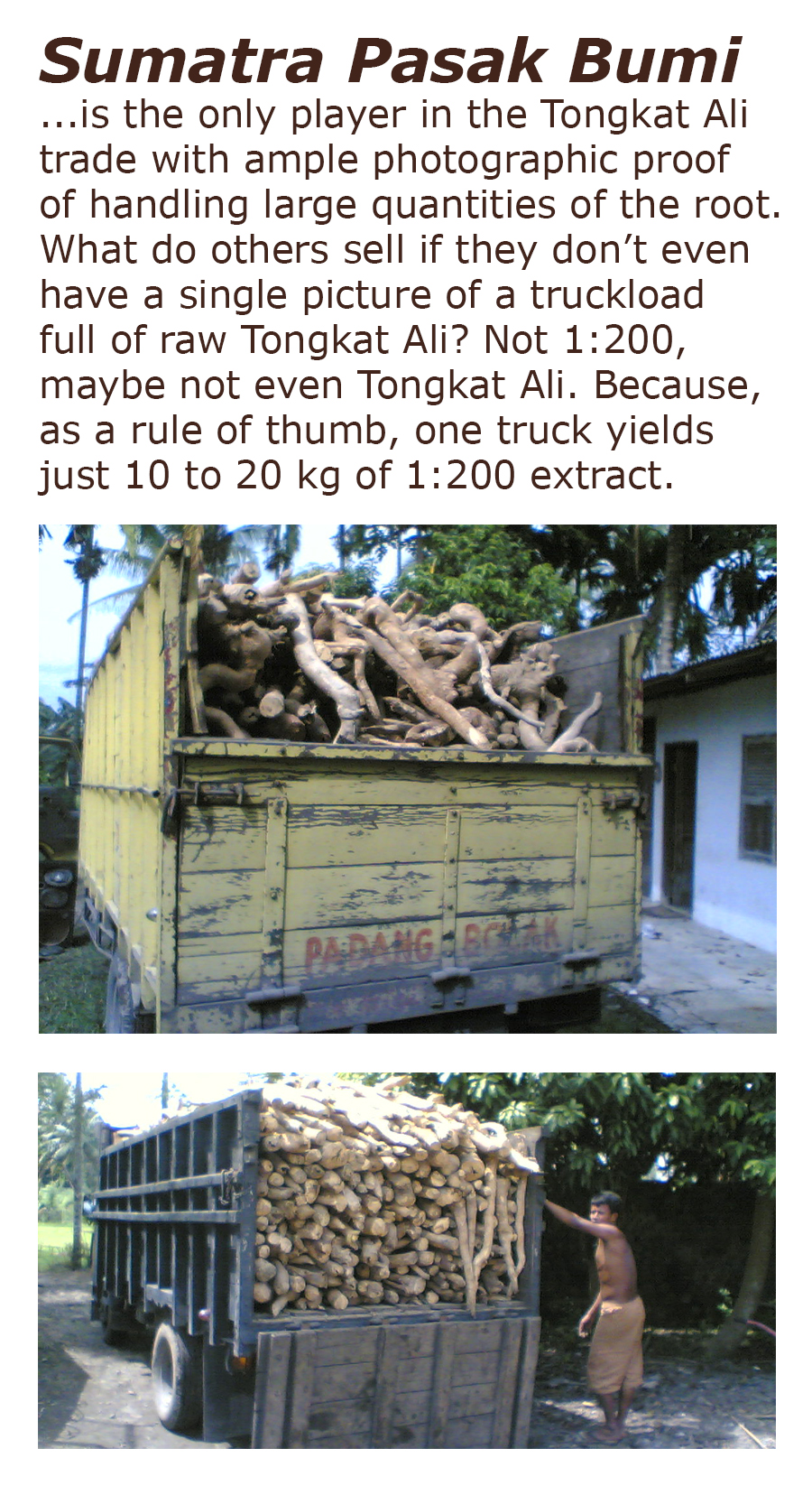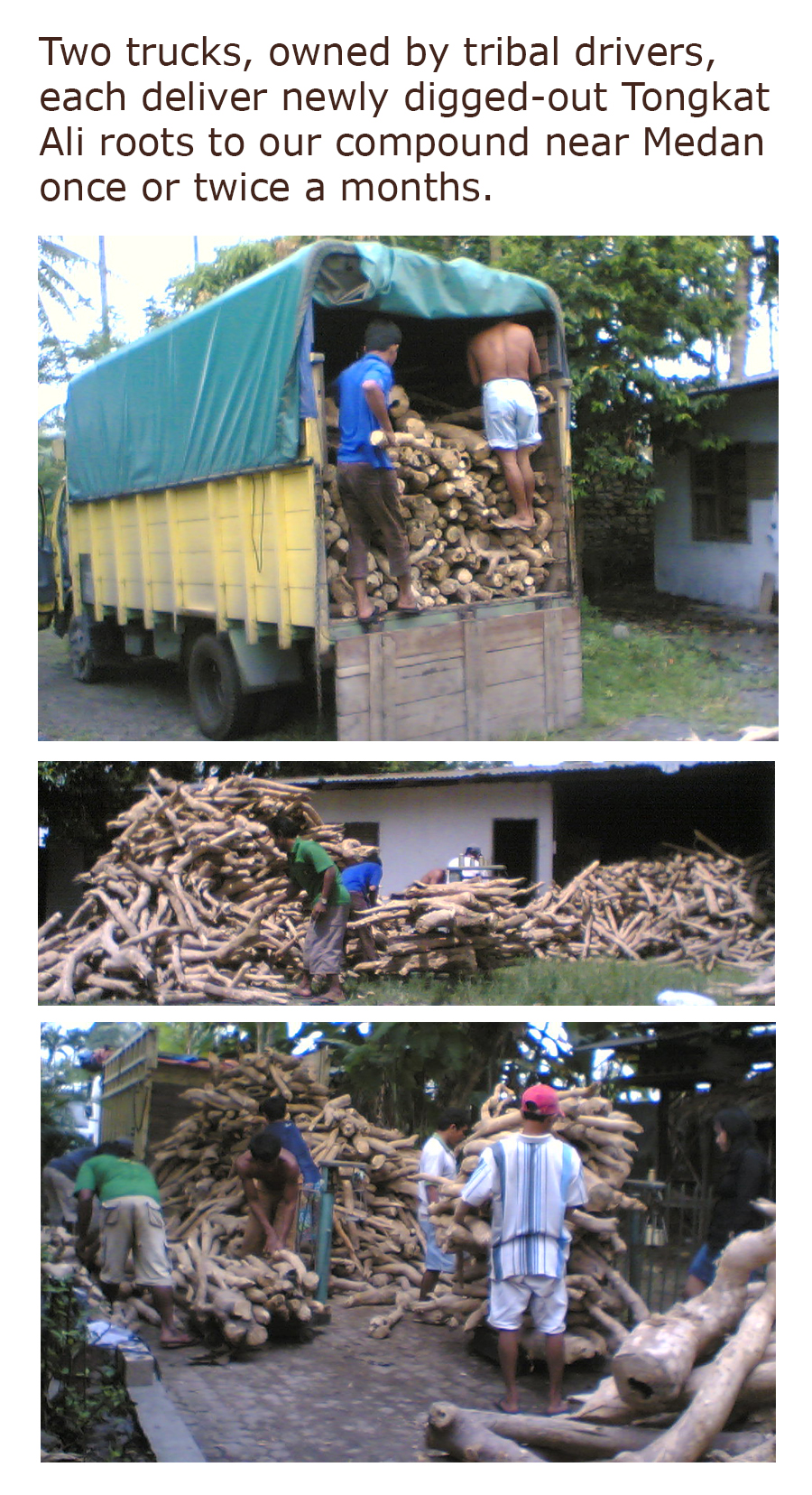 TONGKATALI.ORG - Medan - North Sumatra - Indonesia