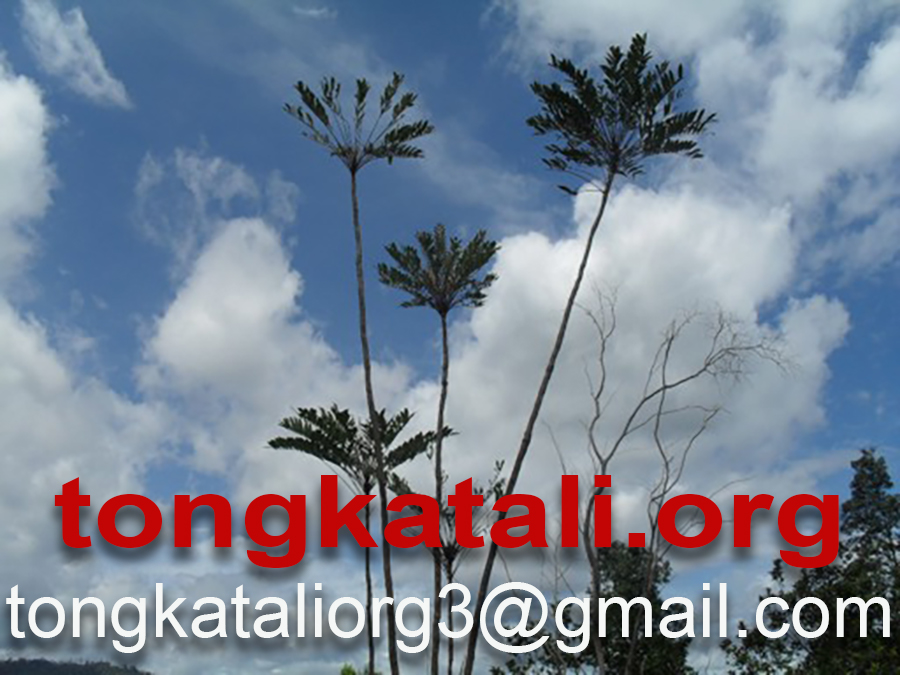 Our products on Amazon Australia
Indonesian Grade A 1:200 Tongkat Ali, 120 capsules, on Amazon.com @ 99 USD

Tongkat Ali Indonesian Grade A 1:200 Extract
120 Capsules
Price: 92.25 US dollars
To order this item on Amazon, please click the image above or the link below. Payment collection will be by Amazon, and Amazon will deliver the product with the usual options.

In both countries, the tree is a protected species. In Malaysia, the protection is enforced. In Indonesia, the situation is rather theoretical because tribal communities on adat (traditional ownership) lands have rights to the forests which includes collecting the roots of Tongkat Ali trees.
The dilema in Malaysia is local root consumption, with no Eurycoma longifolia around to match it. Desperate to meet demand for something called Tongkat Ali, Malaysian traders have turned to renaming local tubers as such.

Full article here.

TONGKATALI.ORG - Medan - North Sumatra - Indonesia