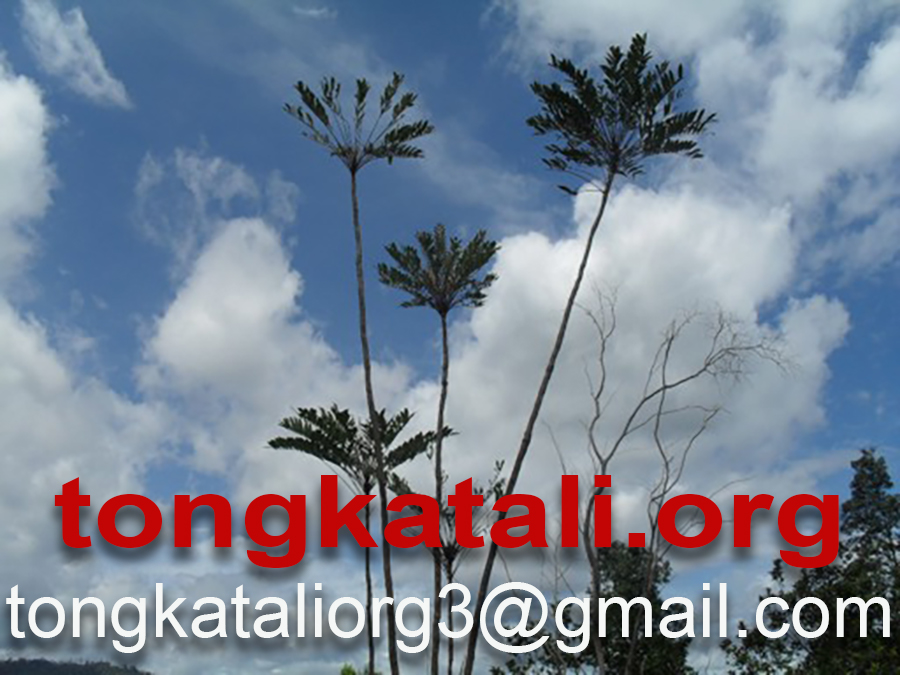 Our products on Amazon Australia
Indonesian Grade A 1:200 Tongkat Ali, 100 capsules, on Amazon.com @ 77.90 USD

Tongkat Ali Indonesian Grade A 1:200 Extract
100 Capsules
Price: 79.90 US dollars
To order this item on Amazon, please click the image above or the link below. Payment collection will be by Amazon, and Amazon will deliver the product with the usual options.

Quote: "Genetic tools developed by MIT identify and preserve a Southeast Asian tree containing a substance that inhibits viruses and boosts fertility."
That was in 2003. Since then, the Massachusetts scientists have succeeded with the task of genetic identification, but the conservation efforts were a dismal failure.
Tongkat Ali grows in two countries, Malaysia and Indonesia. Both countries have long banned the export of raw Tongkat Ali.

Full article here.

TONGKATALI.ORG - Medan - North Sumatra - Indonesia